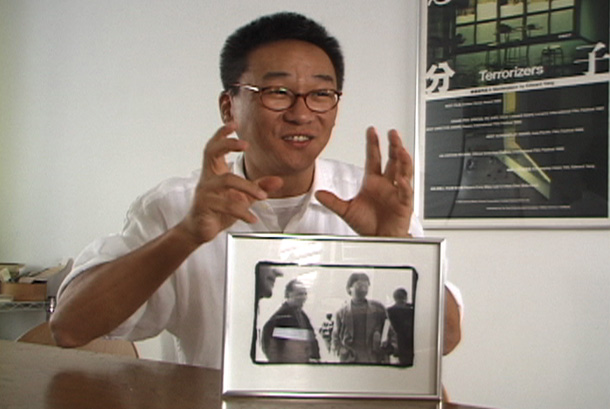 During the summer of 1999, filmmaker James Leong had the opportunity to spend a few days with Edward Yang as he was shooting his final feature film Yi Yi. Yang was a family friend of Leong and close friends with Leong's father, the acclaimed filmmaker Leong Po-chih (Jumping Ash, Hong Kong 1941, Ping Pong) since the two first met in Hong Kong during the 1980s.
Yang, who was famously averse to the media and rarely gave interviews, allowed Leong to take a video camera onto the set of Yi Yi to document the shoot and film him as he spoke candidly about life and how it relates to his work and films.
Featuring never-before-seen footage and interviews with Yang, the documentary provides a rare insight into Yang's thoughts and work processes, and at the same time it reveals the passion, warmth and sense of humour of a man and artist who lived life to the absolute fullest.
You can also read a review of the film here.