Last month, we received an email from a young Australian called Thomas Hayes.  Here's a bit of what he said:
"I returned from south east asia in october 2011 after a while backpacking around this part of the world. While i spent time in Cambodia, i was lucky enough to make friends with a guy my age called Boreak Eang who i am sure features in your documentary 'Aki ra's boys'…"
Thomas wanted to know if his Boreak was our Boreak. And so he sent us this picture: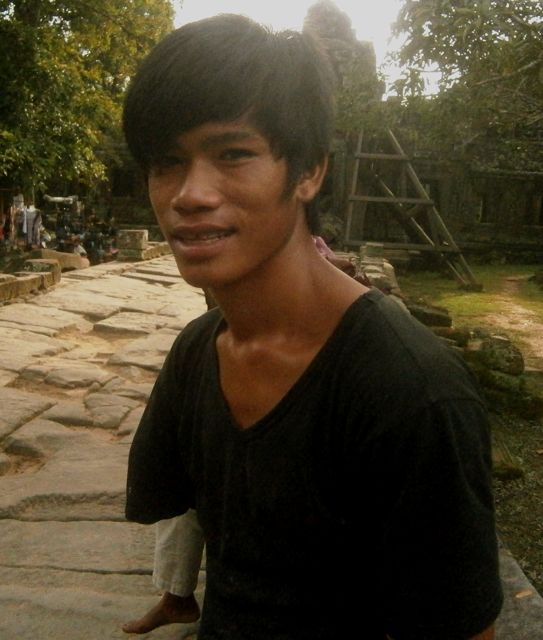 We stared at the photo for a long time. It felt good to see Boreak again after so many years.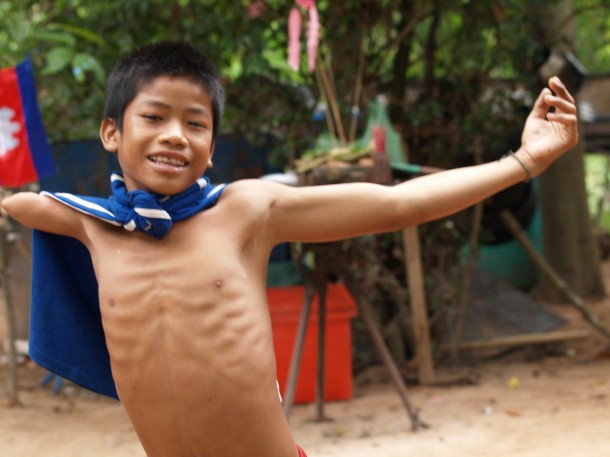 Thomas said Boreak showed him pictures from his football days. We remember filming a determined little kid yelling at the rest of his teammates for being slack, remember when he scored a goal – how he ran across the field, one-and-a-half arms raised high in victory, a huge grin on his face. He inspired us so.
Despite everything he'd suffered, the Boreak we met was so, so not a victim. We're glad to have been able to witness a tiny slice of his childhood, even happier to hear that he's still going to school, still drawing and painting.  Still full of ideas and plans and hope.
Thanks, Thomas, for getting in touch.